Four must-see music destinations in Tulsa
Tulsa is equal parts folksy and artsy—the kind of town where a guy will holler to warn you that you don't need to feed the meters on weekends and where the mixologist at a nationally recognized Tiki bar will complain vocally about a visiting couple from Lee's Summit who refuse to believe that any bar doesn't stock Fireball for a round of shots. Here are some spots from the artsy side—four musical destinations not to miss.
BY MARTIN CIZMAR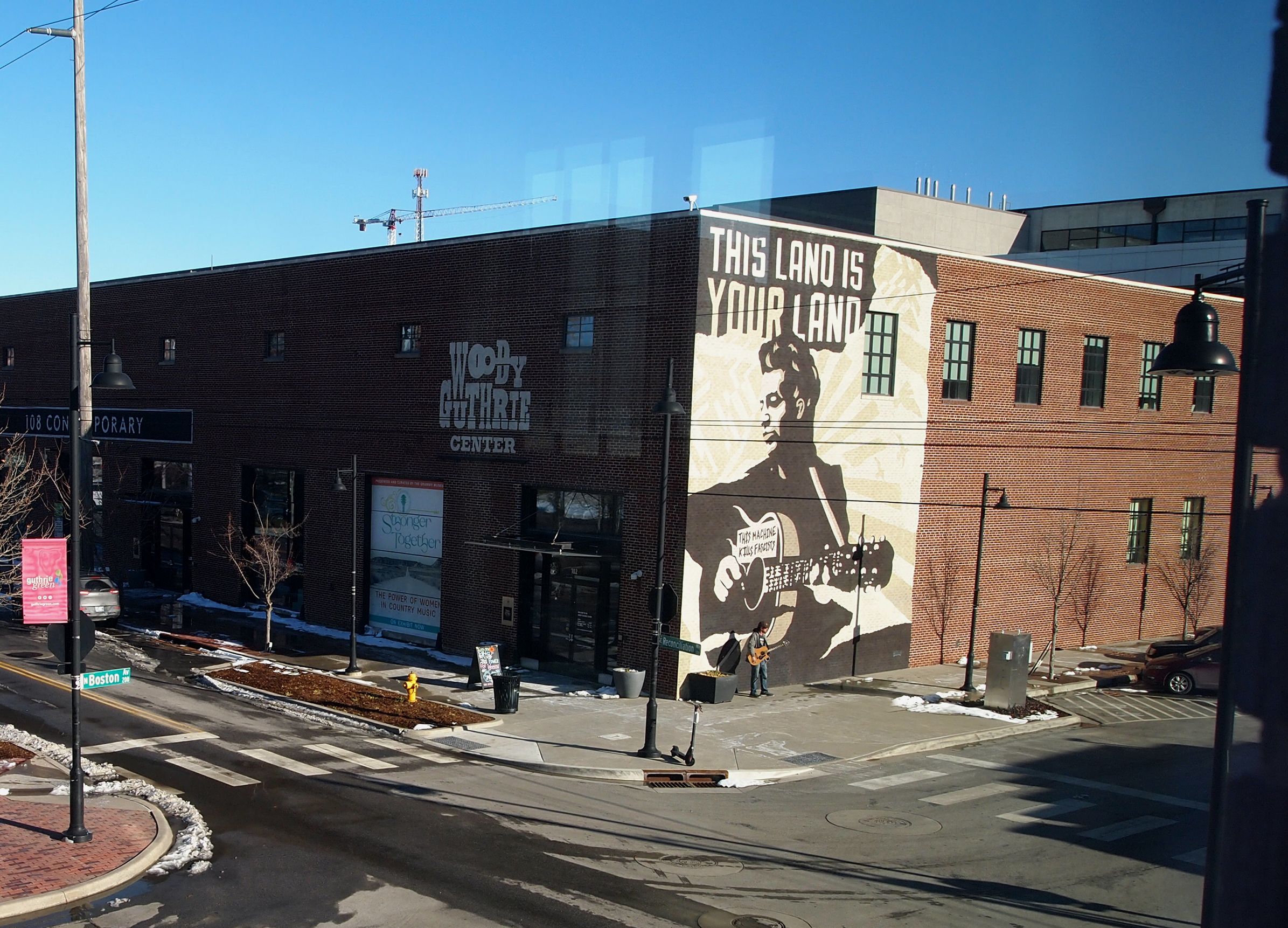 WOODY GUTHRIE CENTER
1
Cain's Ballroom
Find a list of the best music venues in the country and Cain's Ballroom (423 N. Main St., Tulsa) will be on it. This club, which celebrates its centennial in 2024, rose to prominence as the home base for Bob Wills and the Texas Playboys. Everyone from Garth Brooks to Sex Pistols has played inside the sandstone brick walls of this former garage, which still sounds great. 
2
Woody Guthrie Center
The most influential singer-songwriter in American history and the father of the folk movement hails from the tiny town of Okemah, an hour south of Tulsa. There's not much more than a small statue and mural in Okemah, but Tulsa has a large museum dedicated to his legacy, the Woody Guthrie Center (102 E. Reconciliation Way, Tulsa). An audio tour guides you around Guthrie's lyrics sheets, instruments and sketches and includes a section dedicated to the Dust Bowl and its role in Guthrie's career and worldview.
3
The Bob Dylan Center
Among Guthrie's many admirers was a young Bob Dylan, who, after leaving Minnesota for New York, would visit his idol in the New Jersey psychiatric hospital, where Guthrie was dying of Huntington's Disease. Dylan has a notoriously complicated relationship with his own hometowns—he's chosen to place his archives right next to those of his original idol, in Tulsa. The Bob Dylan Center (116 E. Reconciliation Way, Tulsa) is opening a few days after this issue is released and will house a museum and research center with more than a hundred thousand pieces of Dylan's material, including never-before-seen film performances and photographs.
4
Tulsa Theater
Like Brady Street and the Brady Arts District, this theater (105 Reconciliation Way, Tulsa) was recently renamed to remove its association with a problematic figure. It's a massive landmark that, at the time of its construction, was the largest theater between Kansas City and Houston. Everyone from Buddy Holly to U2 has played the theater over the years
The post Four must-see music destinations in Tulsa appeared first on missouridigest.com.