West Coast Crunch
Marion native Josh Tajchman brings Cali-style street tacos to his hometown
BY Mary henn | PHOTOGRAPHY BY zach bauman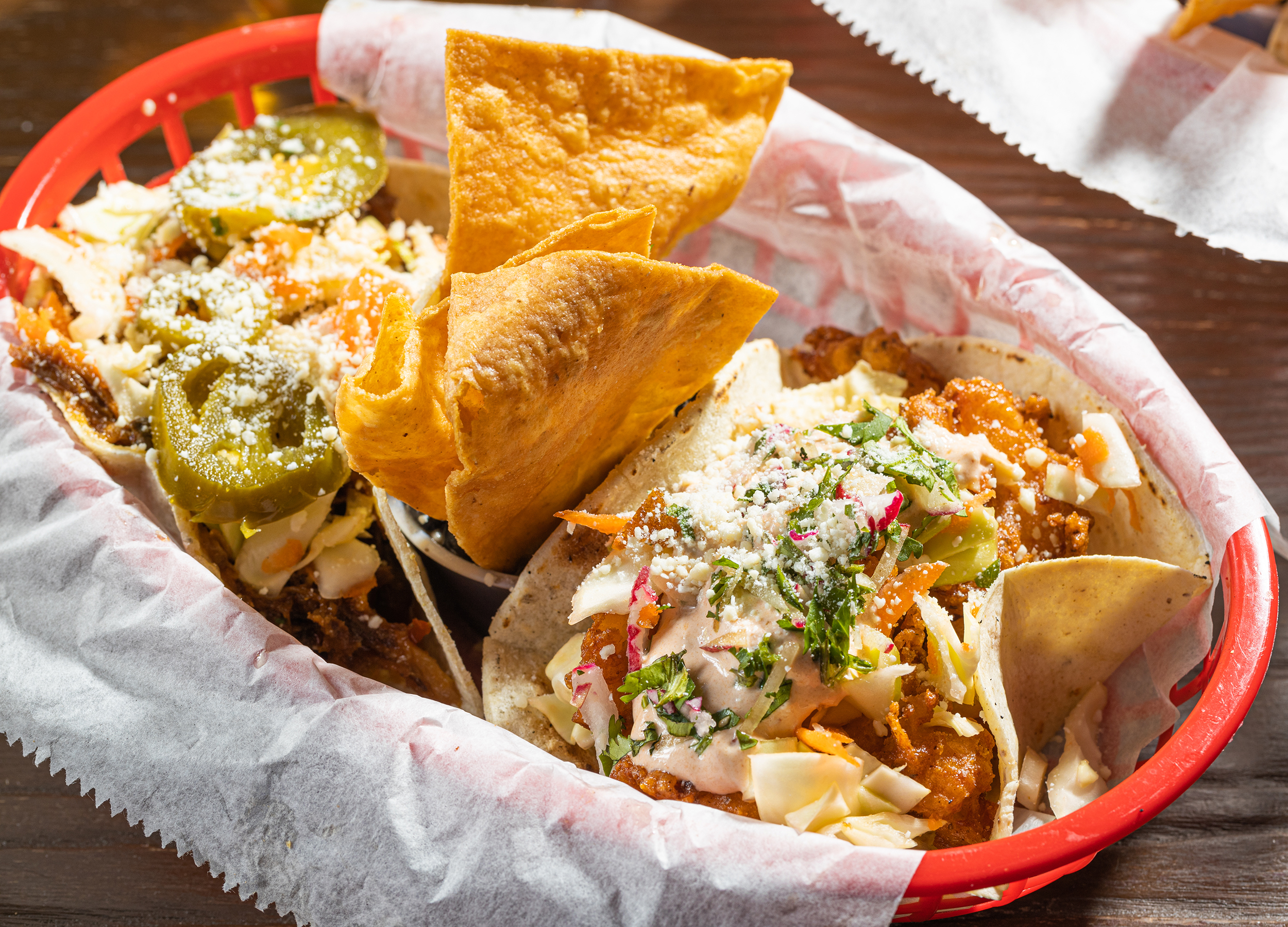 THAT ONE PLACE
Marion is fourteen hundred miles from Hermosa Beach, but you only have to go a half mile down Main Street from the Elgin to get authentic California-style street tacos. Chef Josh Tajchman and his wife Alison started a taco truck called That One Place (1018 E. Main St., Marion, KS) when they moved from L.A. back to Josh's hometown of Marion. Tajchman's menu includes traditional beef and chicken tacos, but one of our favorites is the sweet Thai pork taco, with seasoned pork carnitas, citrus slaw, pickled jalapenos and cotija cheese. And everything is fresh, from the pico and homemade salsas to the house-fried chips. 
Once you've gone the distance between the Elgin and That One Place, you've seen most of Marion—there's one other notable restaurant, the hotel's own restaurant, Parlour, which changes its menu every weekend. 
On the way to Marion from Kansas City, you'll pass through Cottonwood Falls and Emporia. Cottonwood Falls offers antiques, history and a few bars while Emporia—substantially larger than both Marion and Cottonwood Falls—is a college town with several charming shops, eateries and breweries. There's even a new moonshine distillery in Emporia, Trolley House Distillery, which has a large patio and often features live music.  
The post Marion native Josh Tajchman brings Cali-style street tacos to his hometown appeared first on missouridigest.com.