Book the Look
St. Louis' Angad Arts Hotel is one of the most unique in the country. 
BY MARTIN CIZMAR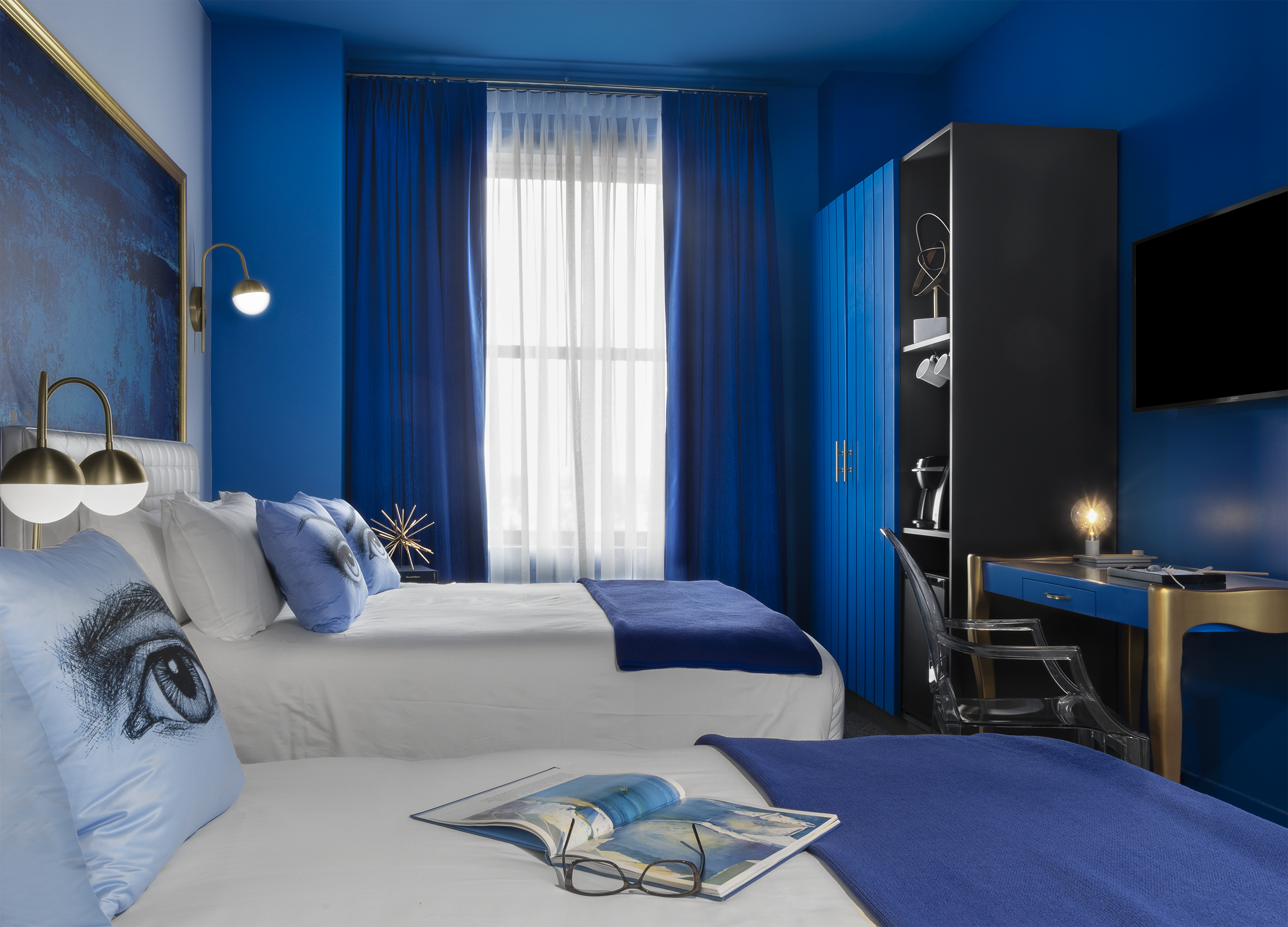 Walk down the hallway on the first floor of the Angad Arts Hotel in St. Louis and you'll see pages of poetry hanging from the walls.
The pages are from Quarantine Chronicles by St. Louis poet Jared C. Lewis, who started writing a poem a day in March 2020, including a piece called "Let's See Where This Goes," which was all too prescient: "so what comes next/is for the spirits to know/but I know in my gut/it's just the beginning so."
But it's also just the beginning for Angad Arts Hotel, which opened at the end of 2018 and was just starting to get recognized by publications like USA Today when the pandemic hit.
Even by the standards of an arts hotel—the category of boutique lodging with gallery spaces and surprising details—the Angad is one of the most unique in the country.
"Our front is in the back and our bottom is at the top," says Vanessa Rudloff, the staffer who selects pieces for the galleries around the hotel. "Everything is upside down and backward. We are definitely an arts hotel."
The front entrance doesn't face the Fabulous Fox Theatre across the street, which on our stay was hosting Hamilton. Instead, you enter around the back, by walking under a fire escape. Inside, a small gallery hallway leads to the elevators which take you up to a stunning lobby—yes, the lobby is on the twelfth floor. That lobby is built around The Chameleon Lamp, a table lamp the size of the Berenstain Bears' house with a shade that shows a four-hour non-sequitur loop by Zlatko Ćosić, the video artist.
The other art in the top-floor lobby, which rotates every six months, is done by artists selected by Rudloff, who chooses only artists who live within a two hundred-mile radius of St. Louis.
The rooms themselves are also little galleries, including memorable "eye" pillows designed by local artist Paula Haniszewski from across the river in Belleville. They're available for $200 per pair if you're shopping for a souvenir. 
GO: Angad Arts Hotel, 3550 Samuel Shepard Drive, St. Louis. Typical rates $150-$250.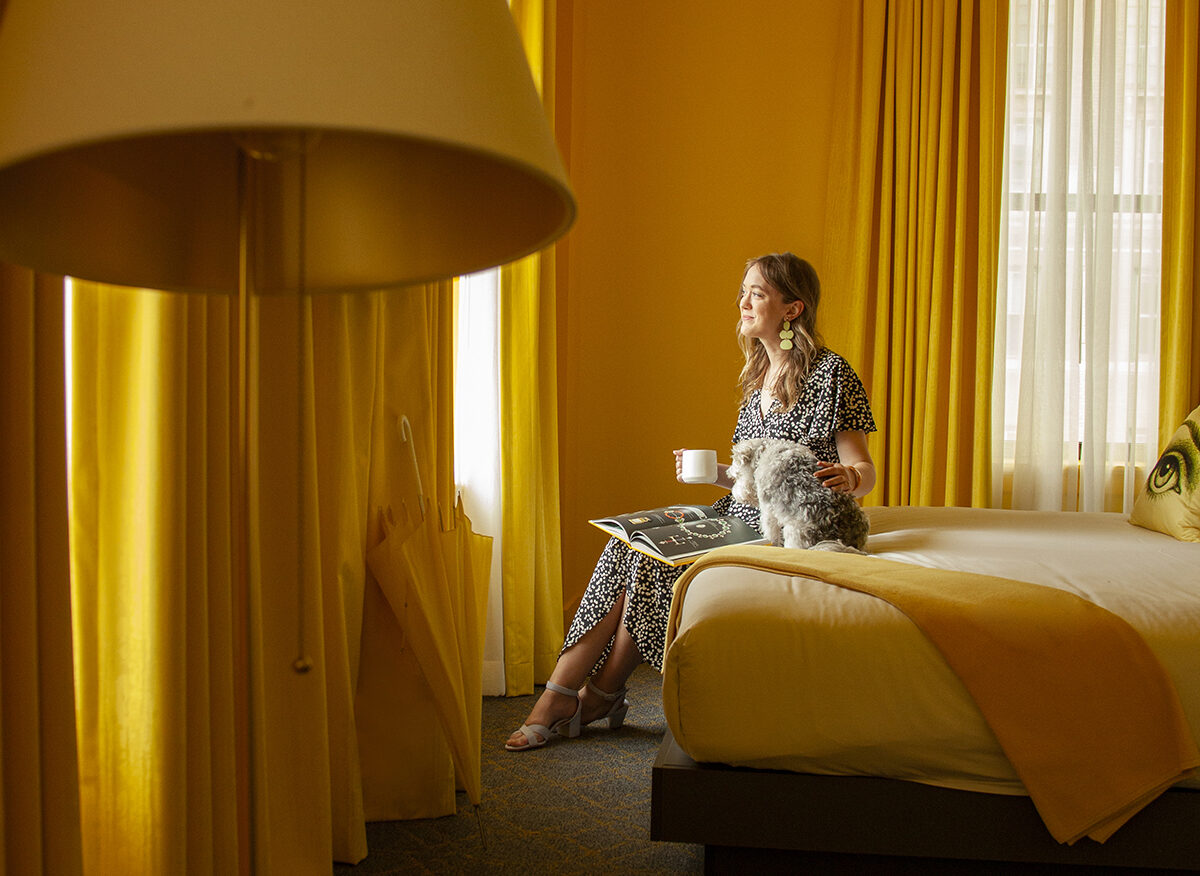 The post St. Louis' Angad Arts Hotel is one of the most unique in the country. appeared first on missouridigest.com.