Pizza Hawk
KC's best pizza slice is coming to Overland Park (6705 W. 119th St.) and Lawrence (1004 Massachusetts St.) as Erik Borger opens a third and fourth branch of Pizza Tascio, his stellar New York-style joint. "I've always liked the vibe in Lawrence," Borger says. "Mass Street has always had a buzz to it. Being from New York, I'm a sucker for foot traffic, and there's a lot of that there."
Borger has locations in St. Joseph and North KC, both of which have a lot of long-term staffers who are close-knit and all graduating at the same time. They've told Borger they'd like to manage their own spots, which helped fuel the expansion. "My mission is simple: Bring the food I love to the masses," he says. "There's a lot of shit pizza out there, and we definitely try our hardest to do things the purest and most difficult ways. Hopefully, it comes across on the plate. We are all just pizza nerds at the end of the day!"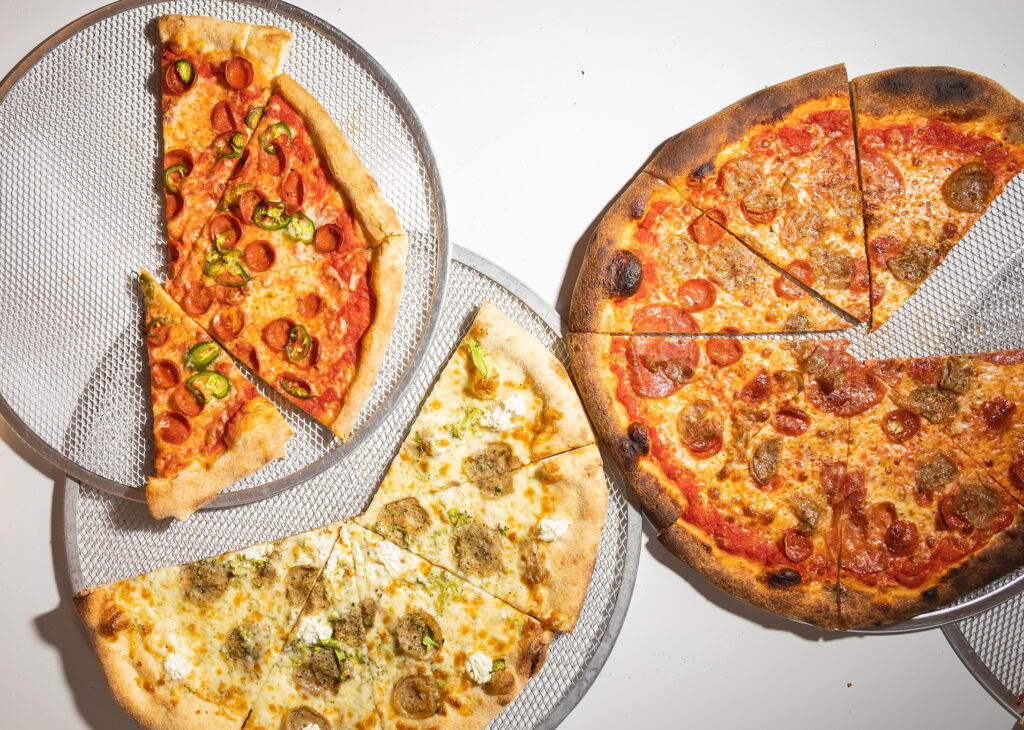 North Indian Coming North
Some of KC's best Indian food is coming to the Ward Parkway Center. The first location of Shagan's Chicken & Paranthas is in South OP's Lionsgate Marketplace. The restaurant serves traditional North Indian cuisine (bread and curry take center stage) from a menu that changes daily, with specials announced on social media (instagram.com/shagansrestaurant). If you're looking for where to start, the most popular dish at Shagan's is the butter chicken and, for vegetarians, the yellow dal.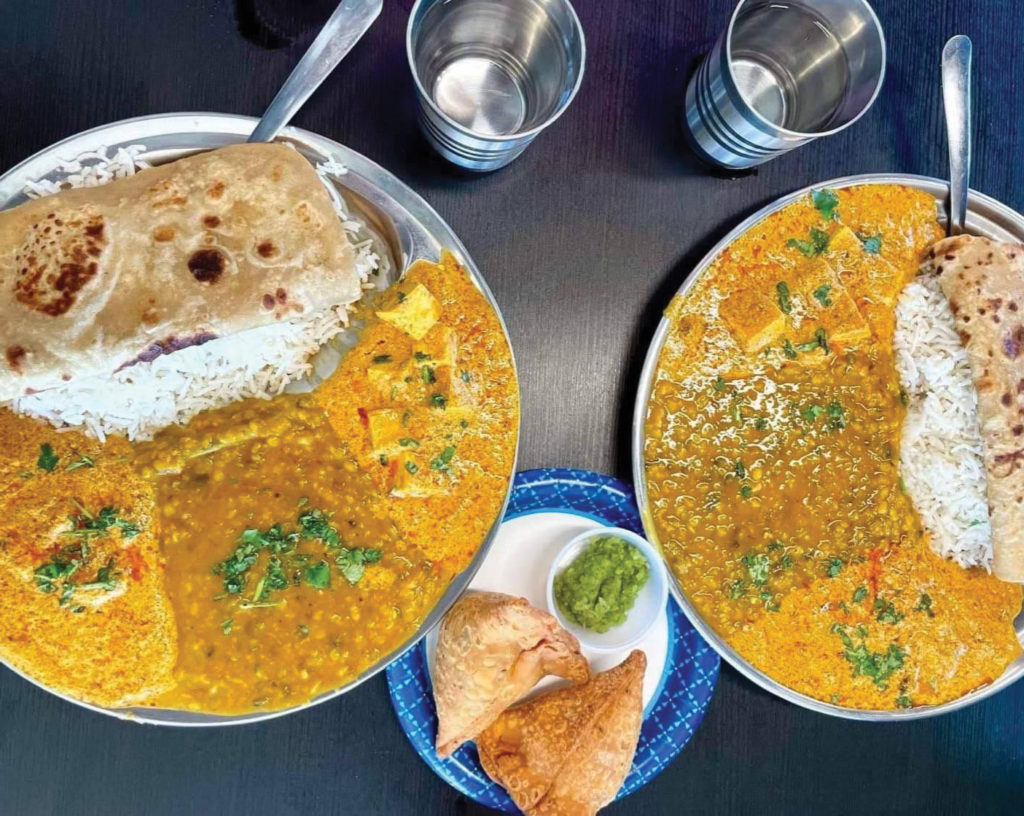 Cosmo-ic Thing
Speaking of notable expansions, KC's best new burger—and maybe its best burger in general—is now served in Lenexa Public Market. Cosmic Burger opened in Waldo bar Dodson's after owner Jacob Kruger was laid off from his job at a notable beer bar. He'd long been a fan of great burgers and spent time figuring out the details, which he elaborated on in a recent episode of Kansas City's Only Podcast. (Teaser: He uses a potato roll because it's softer than other buns and toasts it on a separate flat-top for the meat, then wraps the burger in paper to finish it because the steam softens it.) The new location in Lenexa has been in the works since January.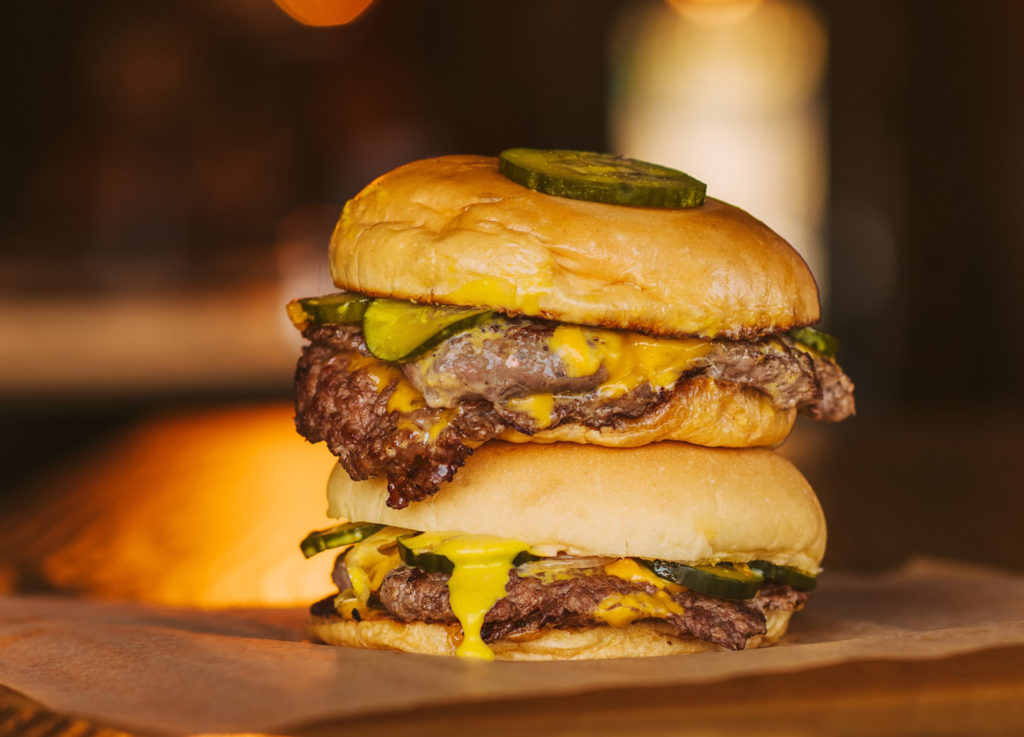 The Borough
The Kansas City Star has the scoop on a new food hall in southeast KC. The Borough is at 8026 The Paseo and was started by longtime residents of the Marlborough neighborhood. "Being involved in the neighborhood association, we knew people wanted places to eat," co-owner Diane Hershberger told the Star. "They would say 'Why can't we have anything nice?'" The owners have opened their own coffee shop, and in April another spot, called Farm to Food Hall Kitchen, opened. They are still looking for another vendor.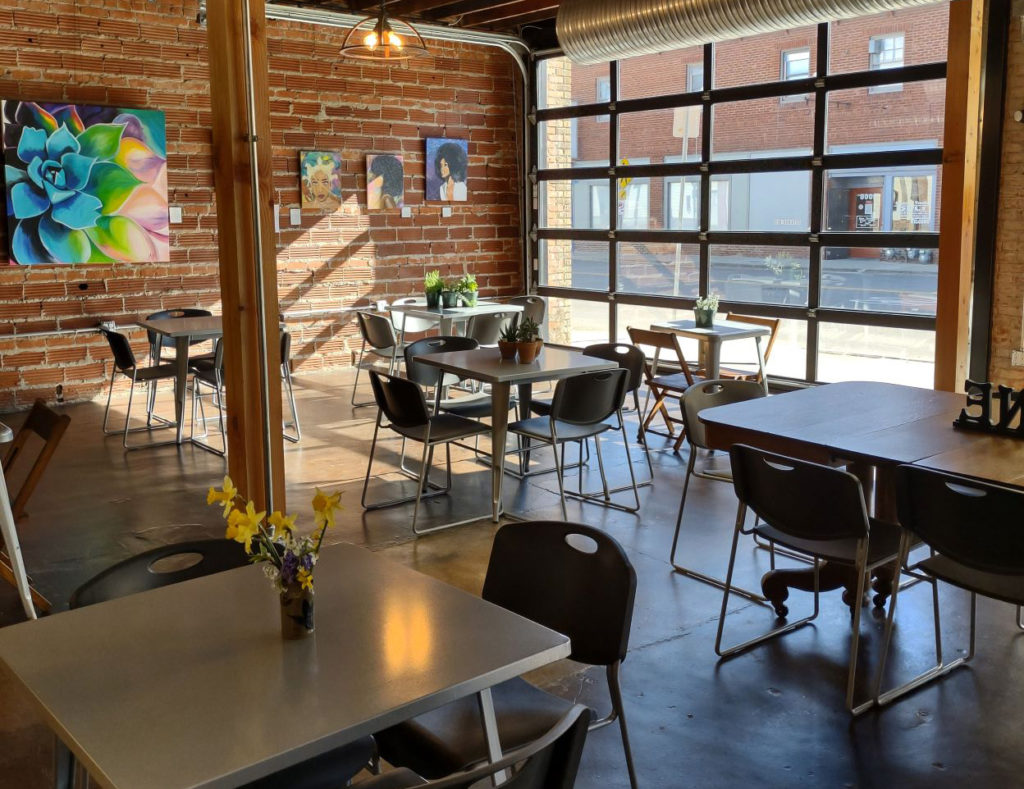 Finalists
Also from the Star comes the news of The Final Final Club opening at 12687 Metcalf Ave. in Overland Park. It's a private club with a $10 membership fee (Kansas has a number of these clubs as a result of some oddities in its liquor laws, which we have covered before), but unlike other clubs, which tend to be dive bars, this one has a cocktail called The Gummy Bear made with Tito's and appetizers like edamame and bruschetta.
Wine Down
KC wine drinkers, this one is for you. Cooper's Hawk Winery & Restaurant is opening a new location in Lee's Summit (540 NW Chipman Rd.). Cooper's Hawk is much loved for its wine club and generous happy hour, which runs from 2-5 pm every weekday and includes wine by the glass, hand-crafted cocktails and food pairings like bacon-wrapped shrimp in a tequila lime butter sauce and house-made meatballs with burrata.
View this post on Instagram
The post What's New in Kansas City Food & Drink: August 2022 appeared first on Kansas City Magazine.